It will probably come as no surprise that our best selling Jellycat is our Bashful Bunny but did you know they come is 7 different sizes. With scrummy-soft fur and lovely long flopsy ears. All it will take is one cuddle and you will be hooked.
But what size will you choose?
• Tiny 13cm
• Small 18cm - shown in Blue
• Medium 31cm - shown in Twinkle
• Large 36cm - shown in Silver
• Huge 51cm - shown in Tulip
• Really Big 67cm
• Very Big 108cm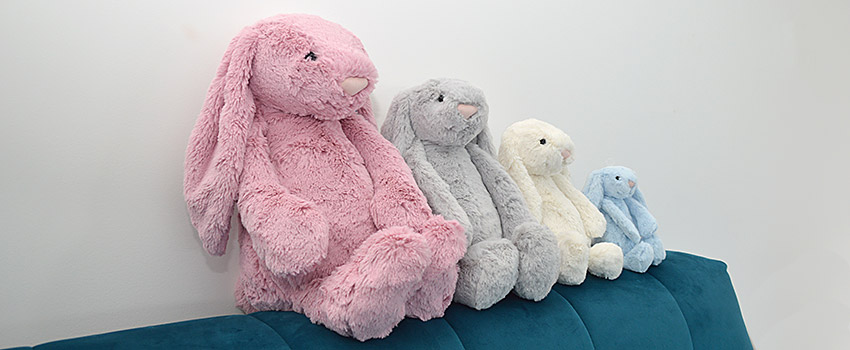 How to measure a Jellycat?
We measure our Jellycat Bashful Bunnies from head to toe not including it's ears.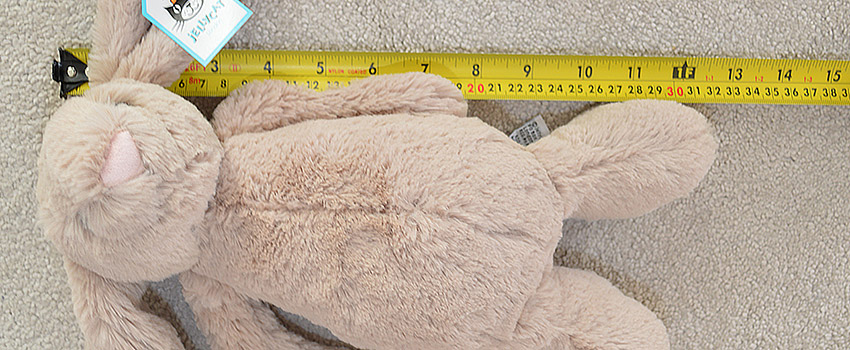 Which Colours are available?
Every year Jellycat launch new colours of Bashful Bunnies. For spring summer 2021 we have introduced cerise, fern and dusky blue and these are available in small and medium. We also have a fully range of core Jellycat bunnies however you will find our beige and silver are the only colours available in all 7 sizes. Head over to our Bashful Bunny section to explore the range from buttermilk to navy there is a colour to match every nursery.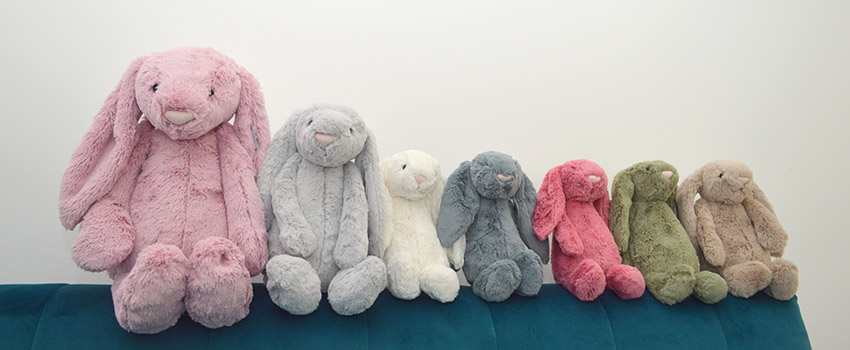 Can't find the colour or size you are looking for?
We are always updating our website with new sizes and colours however if you can't find what you are looking for use the contact form on our contact us page. We will come back to you as soon as possible or call 01732 923996 between 9.30am – 4pm and we will be happy to help.