We know that once you get your Jellycat home it's going to be a friend for life and very much loved. However, from time to time we know they get dirty. It might get dropped while you are out. Or just get dirty from use and you may want to clean it.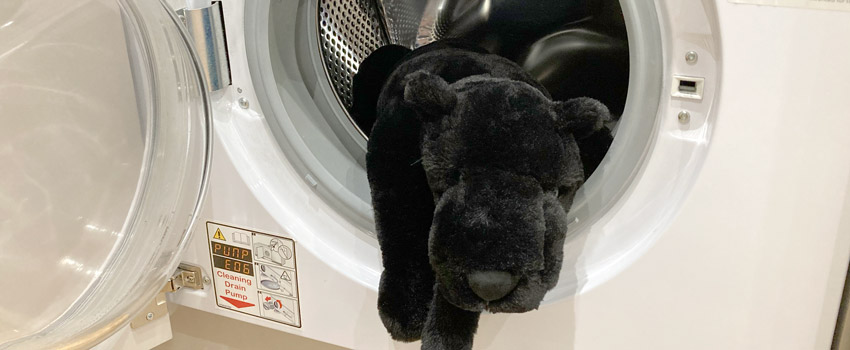 Jellycat Care Instructions
All Jellycats have a label to advise you how to look after it. This is found sewn into the bottom on the toy. We recommend looking at this first before taking any action.
How many different types of washing labels do Jellycat have?
In our experience we have found there are two main care labels that you will find on the base of your Jellycat. One will advise on hand washing while the other will suggest machine washing. From time to time you may find you have a Jellycat that has come from another country or even an older model we would advise checking the label of your Jellycat before washing or clean. Here are logos to look out for and what each of them means.
Hand wash
Do not bleach
Do not tumble dry
Do not dry clean
Machine washable up to 40 degrees


Example care wash logos
Can you put a Jellycat in the washing machine?
There are some products you can put in the washing machine such as the soothers and comforters. We do recommend reading the care label first however these are suitable for washing on a 40-degree Celsius wash. It is not recommended to tumble dry, dry clean or even iron your Jellycat.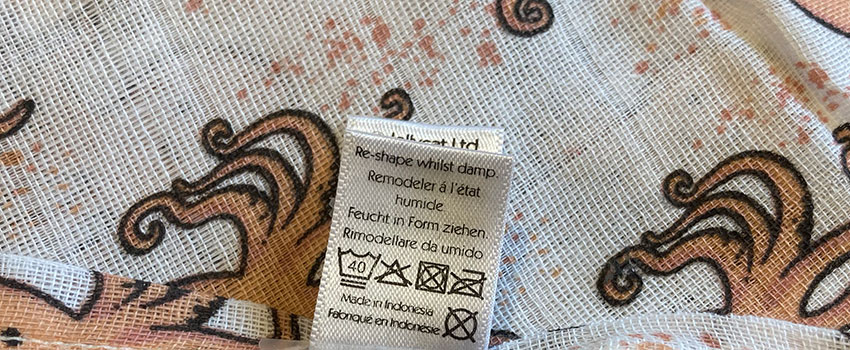 Jellycat machine wash label
What should I do if my label says hand wash?
Jellycat recommend that you surface wash your favourite little friend with a mild soap in cool water and then rinse with cold water. When it comes to drying never tumble dry your Jellycat. You may like to run a hairdryer using little or no heat to help dry the fur and return it to its former glory. Using a hairdryer on a cool setting helps to separate and fluff the fur fibres reducing the stiffness.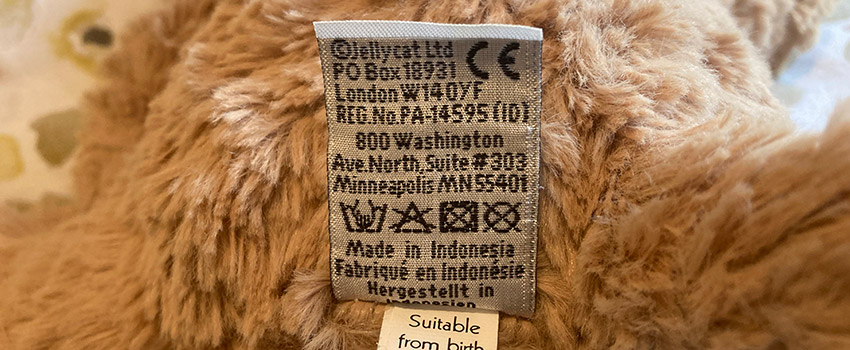 Jellycat hand wash label
What if hand washing does not clean it up?
There may be an occasion where surface washing your Jellycat just doesn't solve the issue perhaps for significant soiling incidents. In this case a gentle wash on a cool setting may be necessary and popping your Jellycat in a net bag or pillow case will help to protect them. Once clean we know your little one is desperate to get their fur friend back however, we don't recommend tumble drying. Running a hairdryer on a cool setting with help separate the fluff and fur fibres but it will still take a few days to dry out completely.
What other solutions do we suggest?
If you have tried all the steps above and not been successful, we recommend you consider purchasing a replacement. In our experience having a substitute for your little one's favourite can help prevent tears.
Summary
Always NOTE that putting your Jellycat in the washing machine is a last resort for cleaning. This is done at your own risk and not part of the manufactures care instructions or product guarantee unless otherwise stated on the care label.