That stuffed animal may look cuddly, but is it safe for babies? Here's some helpful info to help you when selecting a Jellycat.
Jellycat want to make sure you and your children stay safe with their toys. Every toy Jellycat manufacture and sell goes through testing to meet and pass international safety standards.
Not all Jellycat soft toys are recommended for babies, some are only suitable from 12 months and we would always recommend checking the label on your purchase.
Jellycat test every toy they manufacture and they say "Tested to and passes the European Safety Standard for toys: EN71 parts 1, 2, & 3 for all ages." Some labels with also say "Not recommended for children under 12 months due to fibre shedding."
We would also recommend never leaving a toy in the cot or crib.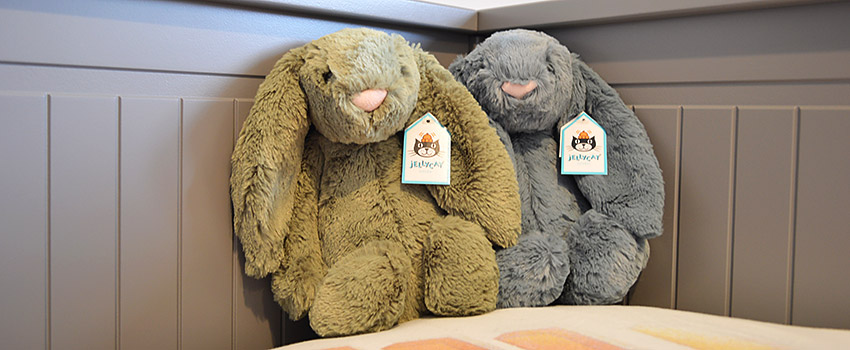 Here is a quick checklist of things to avoid when looking for a soft toy for new borns?
• Avoid features made of buttons, beads, or other small objects that could fall off or be chewed
• We also recommend avoiding toys with clothes, accessories and any other decoration
• Also avoid anything that is stringy for example hair, ribbons or lashes
• Also look out for fibre shedding toys as these aren't suitable for under 12 months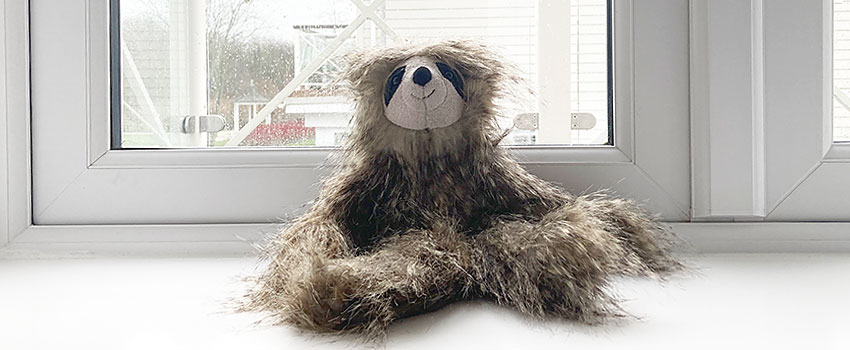 Example soft toy not suitable for babies
Which toys would you suggest for a baby gift?
Our Bashful Bunny makes a great baby gift. They are suitable from birth and comes in a variety of colours to match your little one's nursery. We would also suggest checking our some of our other Bashful animals like our bashful lamb and bashful dinosaur.
We would also recommend looking at our soothers and comforters from Jellycat. These have designed with little ones in mind so they are not only suitable from birth but also can be washed as well.